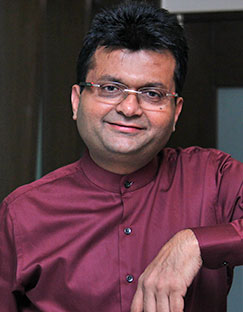 An Industrialist, philanthropist and Social Crusader……the Founder of Ample Missiion Events & Entertainment
Aneel Murarka the voice for human dignity leads the process for social change, improving lives and encouraging the sphere of youth with a pledge for a better education system and a strong India. He is extremely dynamic and patriotic to the core. Though he is one of Mumbai's foremost movers 'n' shakers and hobnobs with the stars, he is extremely grounded and humble to a fault. A man who strongly believes in ethics and value system of this country and applies the same in his life's endeavors. Mumbai's one of the most respected, entrepreneurs, Philanthropist, Social Crusader and a man with an enduring mission.
Since his school & college days he was very much inclined towards being a part of Social causes and charity. He has been closely working and supporting many NGOs across the nation.  He is one such person who firmly believes in reaching out to the community through various charitable and philanthropic activities.
Having associated with many educational institutions that works towards improving the standard of education and lives of students across streams; as an ultimate recognition, he was felicitated by former President of India late Dr APJ Abdul Kalam for offering his expertise towards amelioration of the youth.
He spearheads the support and encouragement of community development projects like: Education and training, care and welfare of young people; Assistance to sick and needy young people, orphanages, research projects, medical care of children and young people. Personally and through his company, Aneel is engaged in several charitable activities influencing education, health and re-organizing living conditions and helping to improve the quality of life of people in cities.Having been closely associated with many NGOs. In this sphere of activity, he works closely with ALERT India, which works for Leprosy Control; NASEOH, which works for underprivileged children; NAB – The National Association for the Blind, and many others.
Care for the environment and welfare of the people are always at the top priority list, and the company follows world class sustainable practices in the produces and process.  Concern for nature has always functioned hand in hand with all other activities. He recently supported the Swach Bharat Abhiyaan and lauded the Narendra Modi Government for the initiative. He also strongly believes in motivating the youth for voluntary blood donation to meet the challenges of Blood donors shortage faced in hospitals to save lives. For this dual mission he plans to make Docu-Short film to bring social awareness. Also through innovative Youth-Connect programmes he want to bring the youth of India to the main stream of participation towards nation building and strongly believes in the dream of our PM Narendra Modi's  "Make in India" Campaign and also shares his "Clean India "mission 2019.
Under his able leadership, Ample Missiion, that specializes in Intellectual Property based events, organized unique awards programme like "Shoorveer Awards" for Bravery and Courage held in in September 2015 and May 2016. "Global Peace Initiative Awards" in November 2015.  The company is also supporting cause related events and Charity Fundraisers. He had also produced many short films with a cause for public awareness.  Notable amongst the causes is a Public Service Anti Smoking film released on YouTube that went viral and crossed over 5 million views featuring stars like Alok Nath, Deepak Dobriyal, and Sunny Leone. For the same he just won the prestigious Dada Saheb Phalke Foundation Award for the Best Short Film with Social message this year.
Media shy yet he was successful in getting the media attention for the right causes; time and again he himself been a newsmaker for all the right reasons too. He is active on the Social media with a huge followers. "Be the change you want to see in the world". Golden words by Mahatma Gandhi with a profound wisdom that few have the ability to grasp and implement. Aneel Murarka is one of them. He not only has comprehended the real meaning of this saying but has also adapted to it and changed with times.
To learn more about Aneel Murarka you can visit www.aneelmurarka.com and you can reach him at aneelmurarka14@gmail.com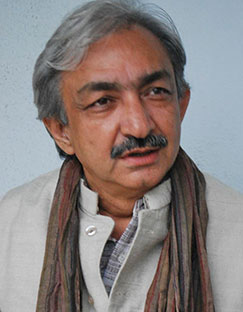 Ashok Purang
Renowned Actor, Director & Producer
Renowned theatre actor and director with over 30 yrs of experience in the field of acting and direction of numerous plays. Co-founder of the ott platform muvizz.com that offers independent films to viewers across the globe, creative producer of the film – Filmistan directed by Nitin Kakkar